ABOUT CISEI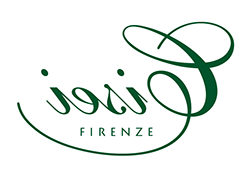 SIMPLE AND ELEGANT, BASIC BUT ORIGINAL
Cisei is a luxury leather bag brand founded by Japanese designer Chisei Ohira in Florence, Italy, in 2006, with the aim of designing functional and aesthetically pleasing products, by using high quality materials and traditional Italian techniques.
We always seek for originality and modernity in our products
based on classical design and Japanese delicate sensibility.
シンプルでかつ上品に、ベーシックでいながら常に新鮮に
2006年 フィレンツェで日本人デザイナー大平智生によりスタートしたCiseiは、
イタリアで学んだ伝統の技術を守りながら、良い素材のみが持つ質感をダイレクトに伝え、
さらにシンプルで機能性に富んだ鞄作りをモットーとしたブランドです。
クラッシックをベースに日本人ならではの繊細さとこだわりを持って、
常に新しさと現代性を追い求めております。
Atelier Bonhomme S.R.L.
Via della Fonderia, 51 Firenze 50142 Italy
Showroom opening hours:
Monday to Friday, 9:00 - 13:00, 14:00 - 18:00
*Please make an appointment by contact form before visiting our showroom.
*ショールームにお越しの際は、恐れ入りますがお問い合わせフォームより事前のアポイントメントをお願いいたします。
Privacy Poiicy
Copyright (C) Atelier Bonhomme S.R.L All Rights Reserved.